Alpharetta Karate For Kids
SIGN UP NOW FOR A 30 DAY FREE TRIAL!
Kids Karate Program
Discover what other parents have already found.
The near magical formula to build your kid's Confidence, Focus, Self-Control, and Confidence to Prepare them for Complete Success in School and Life.
Parents are raving about how much their children have gained from our kid's karate and martial arts program. Our one of a kind character building program helps children become more confident, focused, raise their self-esteem, and improve grades. Our kid's karate in Alpharetta is sure to give your kids a great workout while stressing awareness, the ability to focus on the task at hand, and respect for themselves and others.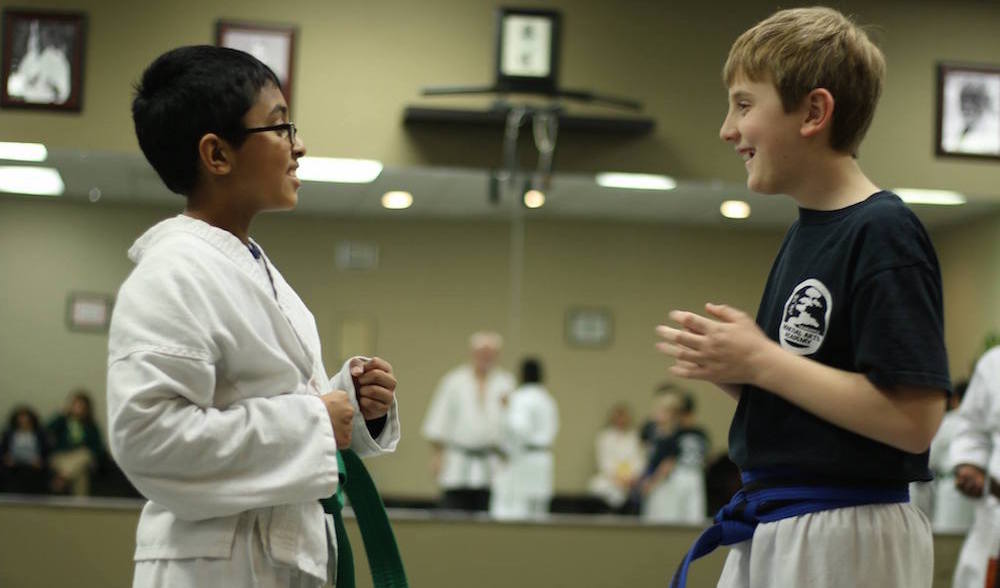 At Crabapple Martial Arts Academy, we believe in whole body wellness. Our goal is to provide self-defense training and physical conditioning in a focused and disciplined environment. Our kid's karate program promotes the time honored principles of respect, discipline, perseverance, self control, and integrity, while also focusing on impulse control and realistic self defense. Crabapple Martial Arts Academy's children's karate program results in a healthier body, a calmer spirit and a more focused mind which provides our kids with the proper tools to succeed as teenagers and adults.

Our emphasis on Karate being an art, not a sport, teaches your child about the important components of building character and prepares them to handle life's challenges. The kid's karate program is not just an after school activity, it is a complete physical and developmental program that will bring out the very best in each student.
Come see what sets us apart from the rest.
All you have to do is fill out the short form on the right side of this page, and we will take care of the rest. We look forward to hearing from you, and can't wait to start working with your child.
Kids Martial Arts